kQ4BVzTF8P98C0tJoUaP-A8EZADrSU8nzG3xa449-dk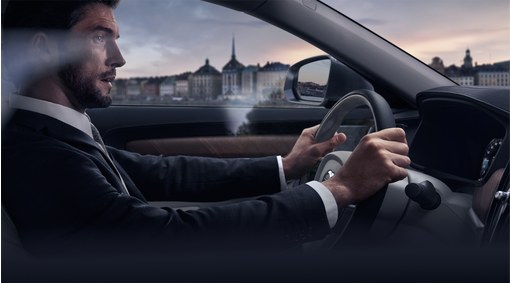 Alcohol lock, installation kit
More details
Alcohol lock, installation kit is a preparation in the car that simplifies the connection of an alcohol lock. With an alcohol lock in the car, you prevent the car being started with a drunk driver behind the wheel.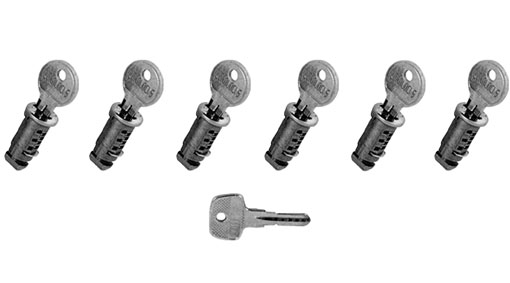 Lock kit
More details
A lock system that makes it easier if you have load carriers and wish to add other accessories. You only need one key for up to six locks to fit the entire range of available load carriers.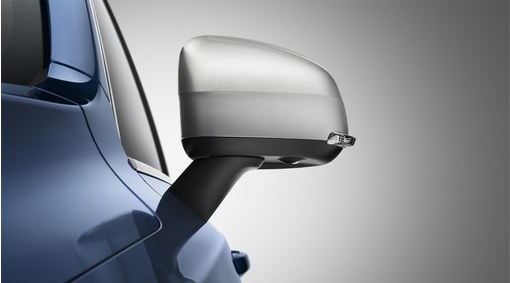 Mirrors, door, autodimming
More details
An electrically foldable door mirror, with autodimming, which makes narrow gaps easier and reduces intrusive light reflection from cars behind.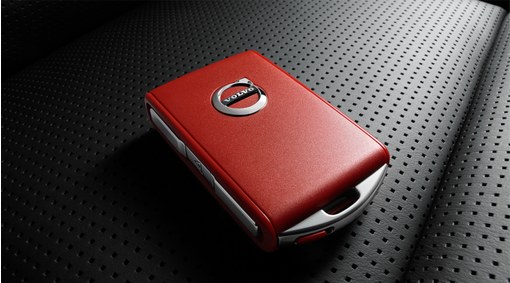 Red Key
More details
A key for car owners who want the car to be driven responsibly even when someone else is driving it.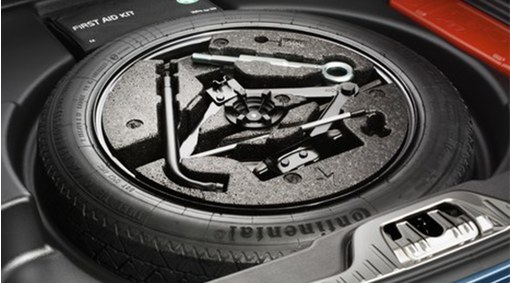 Spare wheel, storage under the floor
More details
The spare wheel "Tempa spare" is stored securely and well-positioned under the floor in the luggage compartment. A well-integrated and neat solution.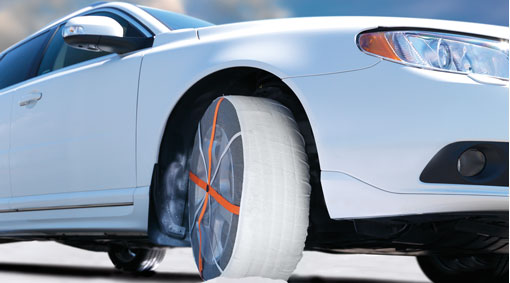 AutoSock
More details
The perfect aid when driving on snowy and icy roads. The sock is easily mounted on the wheel and provides increased friction on snow and ice. It takes up little space and can be reused. The snow sock will not damage the rims.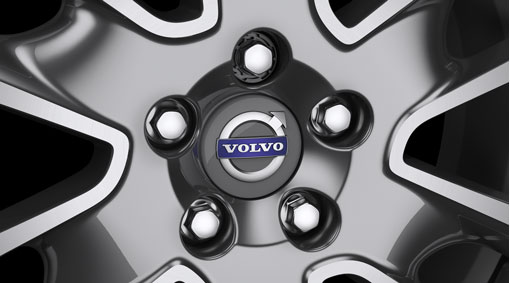 Chrome wheel bolts
More details
Chrome wheel bolts have been produced to match Volvo's aluminium rims.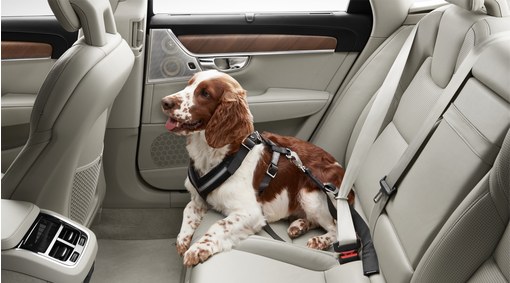 Dog harness
More details
Comfortable dog harness that is attached directly to the car's seat belt by quick link. The padded and comfortable harness keeps the dog still in the rear seat.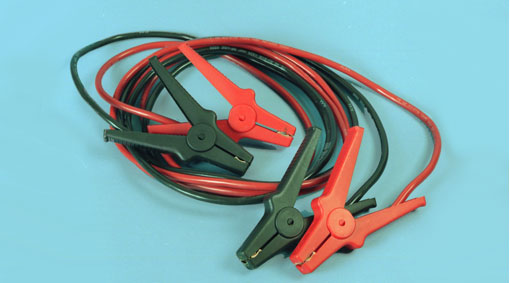 Jumper cables
More details
If the battery in the car has been discharged then it is possible to "borrow" current from either a separate battery or a battery from another car. Always check that the clamps on the jumper cables are secured firmly so that sparks are not generated.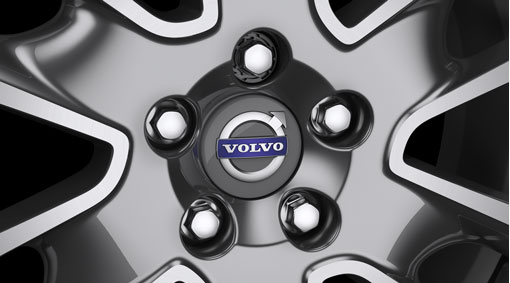 Lockable wheel bolts
More details
Lockable wheel bolts specially developed for Volvo Cars, which gives improved safety.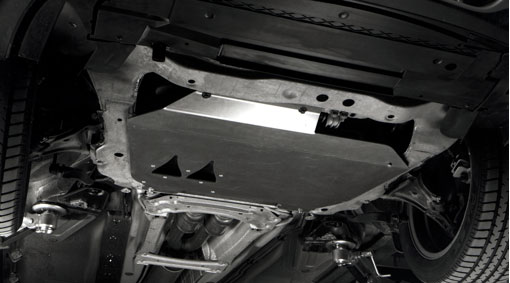 Protective plate, beneath the engine
More details
Protects the engine, oil pan and transmission from impacts when driving in poor conditions, for example on bumpy or potholed roads. Fully covering aluminum plate that also prevents impacts from loose stones.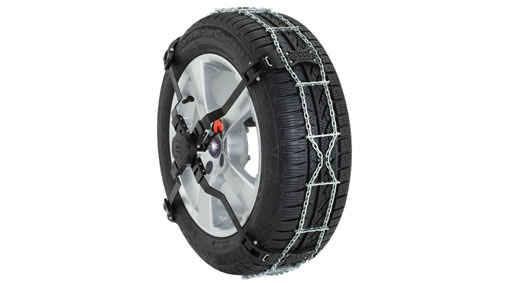 Snow chain "Centrax"
More details
A snow chain specially developed for several tyre dimensions. This type of snow chain has the advantage of not being fitted on the inside of the tyre and so does not take up the space required by larger tyres.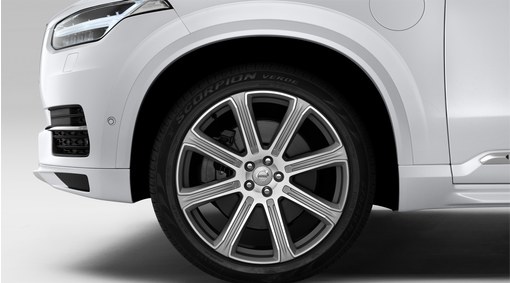 Fender extension
More details
A colour-coded fender extension that is designed in line with other expressive exterior details that are integrated into the bodywork. Areas of the fender extension that are more vulnerable, for example to dirt and stone chips, remain unpainted for practical reasons. Otherwise the new fender extension is painted the same colour as the car, which creates a more sophisticated SUV-feel.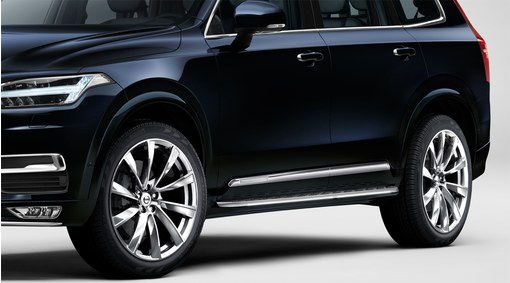 Running board, integrated with lighting
More details
An exclusive and stylish running board that enhances the car's luxurious look. "Running board, integrated with lighting" makes it easy to enter and exit the car and to load the car's roof. It has LED illuminated strips on its outer edge which show where to place your foot, and which give the car a cool appearance. The lighting is coordinated with the car's interior light logic.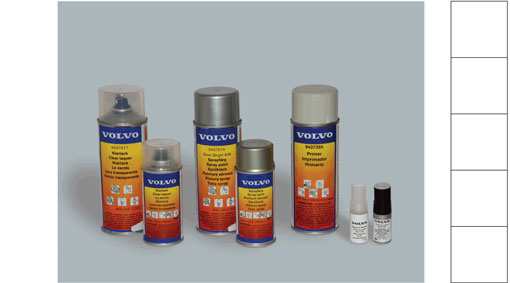 Touch up paint, paint, bonding primers
More details
Volvo Genuine paint. Spray cans and touch-up pens for minor paint damage.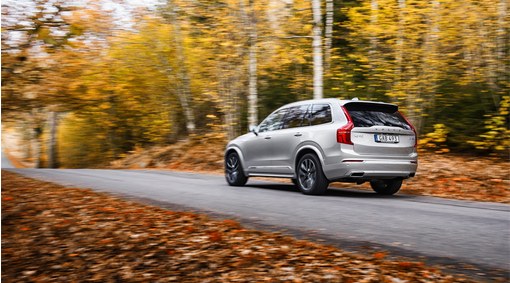 Polestar Performance Optimisation
More details
Polestar engineers have taken a holistic approach to take the driving experience to a new level. No less than five key functions have been optimised to provide faster response, better balance and more intuitive driving. This results in a car that responds quickly and predictably, which is important for those who engage in active driving, whether on the racetrack or on the road.
Request a quote for Volvo XC90 accessories